Green Flooring at Trade Shows
There are many eco-friendly flooring options available for trade shows with more applications than ever before
There several types of green flooring, including sustainable flooring and flooring made from natural, recycled, or recyclable materials
Your distributor can help you select the right green flooring for your needs from vendors like Brumark
Why You Should Consider Green Flooring
As interest in green products grows, more and more companies are looking for environmentally friendly solutions for everything from their office supplies to their trade show exhibits. When considering green options for your trade show exhibit, don't forget about the flooring.
Flooring suppliers continue to introduce a wide range of environmentally friendly products with more applications than ever before. This means that you can reduce your impact on the environment without compromising on design or creativity. And since many green flooring products are designed to provide maximum life and reusability, they can be a very cost-effective choice.
Types of Green Flooring
If you're like many people, the first thing you think of when you hear "green flooring" is flooring made from natural, renewable products like wood, bamboo, cork, sea grass, and sisal. These options can be used to create a very beautiful, upscale look, and flooring suppliers, like Brumark, are making natural products more available and convenient than ever. BruCork™ Renewable Cork Flooring, for example, has a patented tongue-and-groove installation system for fast, easy setup. And the TraxFlex™ Hardwood Flooring System is solid hardwood flooring that can be used indoors or in covered outdoor areas, giving you more options than ever before.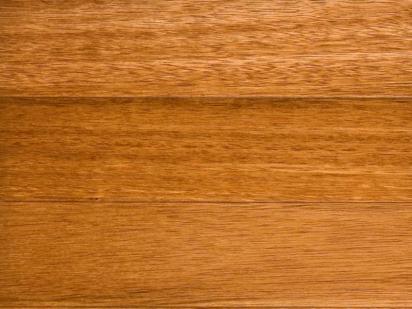 Flooring also qualifies as green if it is made from recycled or recyclable materials. Many standard flooring products are now available in these materials, including carpet manufactured from recyclable plastic bottles. DuPont's SmartStrand corn-based polymer is also now used to make carpet. If you're looking for a very durable, versatile, and convenient green flooring option, consider recyclable carpet tiles like BruLock™ Interlocking Carpet Tiles or recycled rubber flooring. Carpet padding, which is made from recycled materials such as mattress parts and carpets, is also an eco-friendly choice.
You also may be hearing a lot about sustainable products these days. A product is considered sustainable if it is long lasting or reusable, and has minimal long-term impact on the environment.
Sustainable flooring can be made from natural, recycled, or recyclable materials. But other factors — such as how a product is manufactured, whether it emits potentially hazardous chemicals, or whether it is installed without the use of toxic products — also factor into whether a product is considered sustainable and good for the environment.
 How to Choose Green Flooring
Brumark uses icons on its website and price guide to denote which products are recycled, recyclable, or sustainable. If not, ask your distributor how the product is manufactured, packaged, transported, and installed.
When selecting green flooring, consider how you will install, use, maintain, and dispose of it. If you choose recyclable flooring, for example, is there a recycling center near you? Or will we accept it back for recycling? Brumark and your distributor will be able to help you with all of these considerations.
With all the green flooring options available today, designing a trade show exhibit that's easy on the eyes, budget, and Mother Nature is simpler than ever.
For more information about trade show or event marketing, give us a call or Contact Us. We welcome the opportunity to assist you with your next show.