Buying Effective Premium Incentives
Premium incentives can be an effective trade show or event marketing tool when successfully linked to your company or product
There are thousands of choices in incentive items, and the choices change all the time
Rely on your exhibit consultant for advice about creative opportunities to use incentives as part of your overall trade show exhibit marketing campaign
Incentives
Whether you use the term incentives, promotional products, or giveaways, the goal is the same. Exhibitors want to capture the interest and attention of attendees at the show AND be remembered after the show.
Everyone loves a freebie, and giveaways are a tried and true method for attracting people to your booth at a trade show. A word of caution however; these items can quickly add up to a significant portion of your budget, so they should be distributed judiciously. Try to keep your expenses for promotional items within five to ten percent of your total budget. There will always be those people who simply case the exhibit halls in search of free stuff. In some cases it is your fellow staffers who will be hunting and gathering, so it is a good idea not to put your promo items out until right before the show is set to open.
There are Four Primary Categories of Incentives
Apparel (T-shirts, hats, golf shirts, etc.
Office supplies (pens, calendars, clocks, mouse pads, mugs, etc.)
Fun stuff (toys, gag gifts, electronics, etc.)
Perishables (candy, mints, food and beverage, etc.)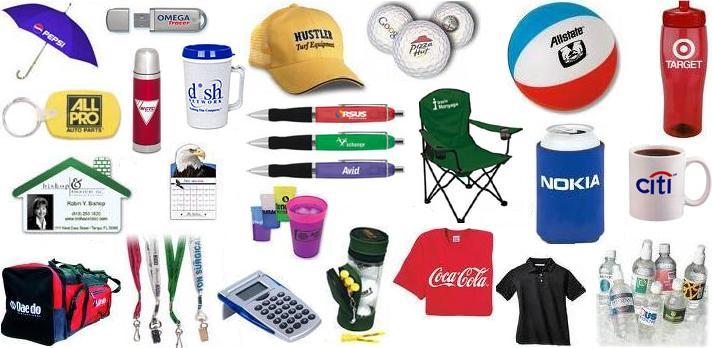 Incentives are first a gift and secondly a marketing tool. If used effectively, the buyer will appreciate the gesture and will recall the seller's marketing campaign and product. These are all positive benefits of incentives.
However, incentives can be a distraction if improperly managed or poorly incorporated into a marketing campaign. Booth staffers spend too much time guarding them from pilferage, and buyers, so singularly focused on the giveaway, can't recall (or don't care) what company distributed them.
It is a good idea to place your promos and giveaways near the back of your exhibit. This compels the customer to enter your booth. Be certain to engage each customer who grabs a promotional item or some literature. Don't pass up this golden opportunity to deliver your pitch!
Incentives carefully folded into a marketing campaign are the most effective use of this tool. Remember these items are an investment in your business, and if used wisely they will spread the word about your company long after a trade show has packed up and ended. The premium incentives industry is filled with companies that provide all kinds of products that can be printed, embossed, programmed, or custom-made. A number of them are dedicated almost exclusively to trade show incentives.
Rely on Your Exhibit Consultant for Advice
Your exhibit consultant can guide you through the process of selecting appropriate incentives. In some cases, it is as simple as a pen or pad. In other cases, it will require multiple items linked to your overall marketing message. Incentives can be fun, effective, and expensive. Be sure to view them as just one component in your overall campaign.
Contact Us
For more information about trade show or event marketing, give us a call or Contact Us. We welcome the opportunity to assist you with your next event.
Article Author:
Mel White
Classic Exhibits Inc.